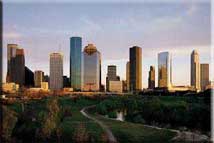 SPECIALTY INSPECTIONS has been involved in the REAL ESTATE INSPECTION BUSINESS FOR OVER 20 YEARS.
Prior to the Inspection Business we were involved in multi-family development and property management. We have completed thousands of inspections not only for our Residential customers but also for Commercial Properties as well.
SPECIALTY INSPECTIONS frequently participates in teaching about the inspection process to home buyer program seminars for community lenders. We are invited to speak because of our excellent reputation for "taking care" of our buyers, our dependability and stability.
Please call our office phone at 281-477-0893 and ask for Mary, she will be glad to take your order for whatever services that you need. The Inspection will be done by our Senior Inspector, Genaro Lopez. However we do have relationships with alternate inspectors to call upon when Genaro is unavailable. You can also order your inspection through the "Request an Inspection" Tab.
Please click on "Our Staff" to meet our staff members and inspectors and to find out their specific qualifications.