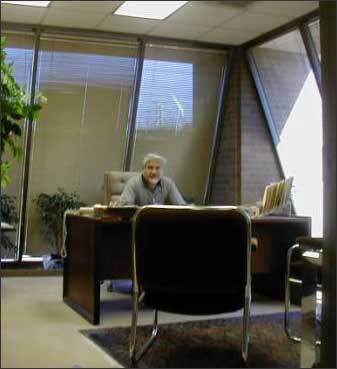 The Senior Inspector is Mr. Genaro Lopez who has over 20 years of experience in the inspection field. Mr. Lopez is licensed by the State of Texas as a Professional level Real Estate Inspector. Mr. Lopez is also a Certified Environmental Inspector and has earned the title of Certified Environmental Specialist by the Environmental Assessment Association. Mr. Lopez has received training in Environmental testing and issues from the Texas Engineering Extension Service at Texas A&M occupational and Environmental Safety Training Division.
Mr. Lopez is also a certified code inspector by the ICC and holds the certification as a Residential Building Inspector.
Mr. Lopez is a frequent speaker in various first time seminar presentations sponsored by various non profit agencies in the City of Houston. The program participants consistently vote him as the top presentator for his way of delivering the information to first time homebuyers and the depth of the information presented.
Mr. Lopez provides and writes environmental reports and provides the final opinion. Mr. Genaro Lopez is considered an expert in EMF testing and other environmental issues. Mr. Lopez has received specific training in San Diego California from the leading testing experts from Germany on EMF testing and mitigation.
Mr. Lopez has a background in Mechanical Engineering at Cullen College of Engineering, and has studied Physics and Electromagnetic fields at the University of Houston and San Jacinto College, as part of the standard Physics Curriculum for Engineers.
Mr. Lopez also has over 200 hours of training in Mediation and Arbitration matters including Environmental issues and has served as a mediator in various cases for the Harris County Courts. Mr. Lopez has received specific training in Environmental Mediation Practices at the John Gray Law Institute, other legal related training at the A.A. White Dispute Resolution Institute, Harvard School of Law and the American Arbitration Association.
Mr. Lopez is the lead inspector in the Phase I and II environmental site assessment studies. Mr. Lopez is the person who develops the report, usually over one hundred pages, and provides the environmental opinion on the subject property. Mr. Lopez has been performing Phase I site Assessments for over ten years.
Mr. Lopez has other fields of expertise as a former Real Estate Developer, Banker, Mediation, Litigation, Patents, Trademarks, and International negotiator. Mr. Lopez is currently involved in the writing of a theological base book that will be published for general worldwide distribution. Mr. Lopez is a born again believer who practices his faith in an active manner. Mr. Lopez was trained by Charles and Francis Hunter to minister healing to the sick and is able to minister and pray on site for his customers and on many occasions see immediate miraculous healings take place.