Frequently Asked Questions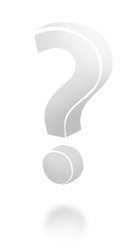 Q: How do I choose a Home Inspector?
A: Call up and ask about their credentials and experience. If for some reason you don't feel comfortable asking this of the inspector when speaking with them on the phone then how will you feel asking questions at the inspection. You must feel that the inspector is qualified, experienced and attentive of your needs.
Q: What Type of Buildings Are Inspected?
A:We inspect commercial buildings of all shapes and sizes. For example:
Shopping Centres & Strip Malls
Office Buildings, Apartments & Condominiums
Factories & Light Industrial Properties
Religious & Institutional Properties
Recreational Facilities & Sports Complexes
Q: What Does Specialty Inspections Look For?
A:Our building inspections are tailored to meet our clients' needs and include items such as:
Foundation -- construction, walls, floors
Roof -- covering, flashing, chimneys, drainage
Attic -- ventilation, vapour barriers
Insulation -- type, amount
Interior Spaces -- Walls, Floors, Rooms, Offices, Kitchens, Washrooms
Exterior -- Site, Walls, Windows & Doors
Electrical & Plumbing Systems
Heating, Ventilation & Air Conditioning
Other services we can provide include:
Evaluation of safety concerns for fire & other hazards
Cost estimates for repairs and modifications
Annual maintenance costs
Accessibility
Parking Facilities
Recreational Facilities
Environmental Inspections
Q: What qualifications or credentials should a home inspector offer?
A: The very best qualifications and credentials consist of a combination of a PE (Professional Engineering License) and association with groups such as ASHI (American Society of Home Inspectors) and NSPE (National Society of Professional Engineers), as well as years of field experience.
In order to obtain the PE License, an individual must satisfy, at minimum all of the following requirements:
Four Years of engineering at college level

Four years of professional engineering experience

Pass a 2-day (16 hour) nationwide, technical examination in which the candidate demonstrates he has mastered all aspects of Engineering. The exam is administered by each state and is the equivalent of taking final exams for 12 different engineering topics/courses at the same time. These topics cover, Civil Engineering, Structural Engineering, Mechanical Engineering, Electrical Engineering, Chemistry, Physics, Statics and Dynamics, Calculus and Differentials, Strength of Materials, Fluid Dynamics and Thermodynamics
Possessing a P.E. License means that the individual has mastered all aspects of engineering and based on that criteria, has been awarded a license to practice in New York.
However, education is always an ongoing process and association in groups such as ASHI and NSPE (National Society of Professional Engineers) ensures that the engineer continues to take classes and is always on the cutting edge of his business. A good inspector will take 15 credits of continuing education each year to ensure that he is always up to date.
Q: What will the inspection cover?
A: A thorough Inspection covers everything from roof to the foundation.
Items that are included in the Inspection are as follows:

Attic
Insulation
Ventilation
Roof & Flashings
Gutters
Basement
Crawlspace
Foundation
Grading
Retaining Walls
Siding & Trim
Driveways & Walks

Ceilings
Floors
Walls
Doors & Windows
Chimney
Fireplace
Major Appliances
Electrical System
Water Heater
Plumbing System
Air Conditioning
Heating
Q: How long will the Inspection take?
A: Most Inspections take about three to four hours. These times may vary depending on the size, age & condition of the home.
Q: Should I be present during the Inspection?
A: We recommend that you be present at the site of the inspection, from start to finish.
Q: Why use our Services?
A: The purchase of a new home is one of the single most costly investments that a family will make. Along with the extra stresses this will add, there is also the fear factor of, "Will This Home Stand The Test of Time?" It is also important to know what YOU, as the primary investor, are getting for your money.
A home inspection is an excellent tool for you, the home buyer, to help determine not only the condition of the home, but to also help foresee any immediate unnecessary additional cost that may go unnoticed without the help of a home inspection. Home inspections are not a prediction of future performance, but can pinpoint existing problem areas.
Q: Why can't I have someone in my family who is very handy or a contractor, inspect my new home?
A: This is the biggest mistake many potential new homeowners make when purchasing a home. Although the person you are considering may be very skilled, they are not trained or experienced at professional home inspections. Professional home inspection is a unique skill like no other. Professional inspectors get what we call an inspector's instinct for problems. That instinct takes extensive training and lots of experience doing inspections to develop. Many contractors, and other trades professionals hire a professional home inspector to inspect their homes when they make a purchase.
Q: What if I have questions after the inspection?
A: You can call us and discuss all the aspects of your new home whenever you like. Our service is a long-term investment.